5 Reasons to try Audible!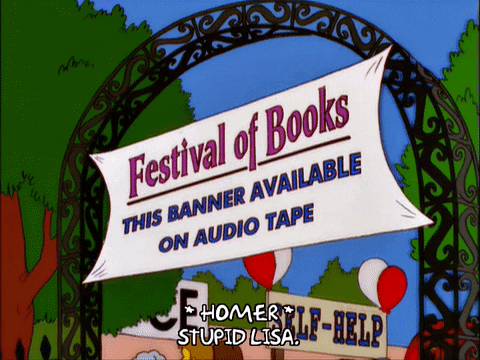 I had known about 'Audible' for a while, but I was sceptical about whether audio books would be for me, mainly because I felt I would be betraying my love for collecting pretty paperbacks. My favourite thing about reading is curling up with a cup of tea and a brand new book, and I couldn't see how listening would compare. But then I remembered that this is no different to how I felt about Kindles. And that now, as a proud owner of a kindle, I shouldn't be hesitant about trying something new. So I signed up for 'Audible', and I haven't stopped listening since. These are my five favourite things about my newest subscription.
1. Affordable Price
The first great thing about 'Audible' is that you get a 30 day free trial to test the waters. This includes one free audio book of your choosing, allowing you to try the service in a way suited to your preferences. With over 200,000 titles to pick from, including countless bestsellers and new releases, you are definitely spoilt for choice.
If you choose to keep your membership after the trial, there are several affordable options. A £7.99 monthly cost gets you one book a month, or you can get two books for £14.99. At first glance, I found this to be a bit pricey, in comparison to the unlimited video streaming you can get at 'Netflix' for the same price. But when considering that the price of just one audio book is £16+, it's actually a pretty good deal. Plus, the membership comes with a hefty discount on a lot of titles, so as well as your free book, you can get others from as little as £1.
2. Unlimited Access to Audio Shows.
Another feature that justifies the monthly payments is the unlimited access to 'Audio Shows'. Some of these shows are original and exclusive to Audible but all are completely free with your membership. This includes programmes, documentaries, serialised dramas and also podcasts. This is handy if you want to have a listen but don't have the time to indulge in a full on novel. My favourites so far are the hilarious 'The Unbelievable Truth' hosted by David Mitchell, and the fascinating 'History Revealed', but there is plenty more to choose from!
3. You can dedicate more time to reading.
One reason I thought I wouldn't enjoy 'Audible' is because I am easily distracted. My mind often wanders off when given the chance, so without actively reading I wasn't sure how well I could concentrate. I didn't want to be thinking of what I am having for tea, then realise I'd dozed through a whole chapter.
But instead, what I've found is the opposite. Audio books free up your hands, meaning you can read and finish your daily tasks. I didn't realise how much my brain was inactive throughout the day, and I have now filled those spaces with more books. As you can download any book onto your device through the 'Audible' app, you can listen as you go through your day. I've found it handy when commuting, going to the gym or doing the washing up. It has also revolutionised my bath time reading, which used to always result in soggy books or a broken tablet due to my clumsiness. Now I can just leave my phone on the side and relax, whilst also enjoying a good story. The more time I have to enjoy a good book, the happier I will be.
Several in-app features also help you to enjoy 'Audible' on the go. The 'Car Mode' provides larger buttons and less features to help you listen safely, and the 'Sleep Mode' means you can set a timer and listen as you drift off. The 30 second rewind button is especially helpful to me; even if I do begin to day-dream, I can easily navigate my way back to where I was.
4. Great Listen Guarantee is actually 'great'.
We have all bought a book we thought we'd love, and found that it was a chore to read. Well, with 'Audible' you don't have to suffer through. If you don't enjoy your audio book for any reason, the Great Listen Guarantee means that you can return or exchange the title, as long as its within 12 months of the purchase. So, if you are unhappy with your monthly book, you don't have to wait until next month or spend more money to try something new.
5. Voice Actors add to your imagination.
I was also unsure about the impact a voice actor would have on my personal experience of the story. I like being able to form my impressions of characters, and judge the intonations behind their speech, but this is harder when somebody else is giving the character's a voice.
I'm not sure if I have just been lucky in my choices, but the narrators have completely brought the stories I've heard to life. Stephen Fry's reading of Sherlock Holmes is fantastic; he throws himself into the characterisations, and even the lengthy descriptions were exciting in Fry's voice. The fact the entire works are 70 hours long and I am nearing the end is I think, the best evidence of its brilliance. Jake Gyllenhaal reading one of my all time faves The Great Gatsby is also an absolute GEM, as well as Hosseini's narration of Kite Runner, or A Thousand Splendid Suns, where you listen to the stories read as the author intended them.
Overall, Audible is a reasonably priced and easy to use membership; there is endless choice, you get to keep the audio books, and the narrations I experienced added a sparkle to the narrative. But most importantly, it allowed me to dedicate much more time to enjoying new books, and anything that helps me read more can't be a bad thing.
Have you tried Audible? What did you think? Let me know in the comments below!
#audible #amazon #audiobook #book #bookblog #bookblogger #stephenfry #sherlockholmes #thegreatgatsby #jakegyllenhaal #ebook